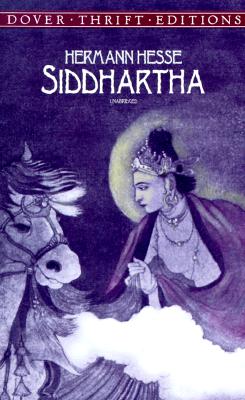 You're Siddhartha!

by Hermann Hesse

You simply don't know what to believe, but you're willing to try
anything once. Western values, Eastern values, hedonism and minimalism, you've spent
some time in every camp. But you still don't have any idea what camp you belong in.
This makes you an individualist of the highest order, but also really lonely. It's
time to chill out under a tree. And realize that at least you believe in
ferries.


Take the Book Quiz
at the Blue Pyramid.
I believe in ferries? Once upon a time in my interim career I had to help SPED students answer questions to this book. As if they would read this when it took me two tries. The first time I did the quick glances to look for the answers. Basically guy questions his meager existence, searches for the meaning, does drugs, gets laid and finds happiness, then questions his life and forgets to eat...sounds like a plausible plot to me.
Thank you to
Sparky
and
This Gal
for yet another quiz.